You know those nights when you aren't in the mood to cook but you don't want to eat takeout either?
Last night was one of those nights and Roasted Royal Red Shrimp dipped in melted butter is the answer.
Royal Reds are up there with Key West Pinks on my Favorite Shrimp List.
They get their name because they are this beautiful red color even before cooked.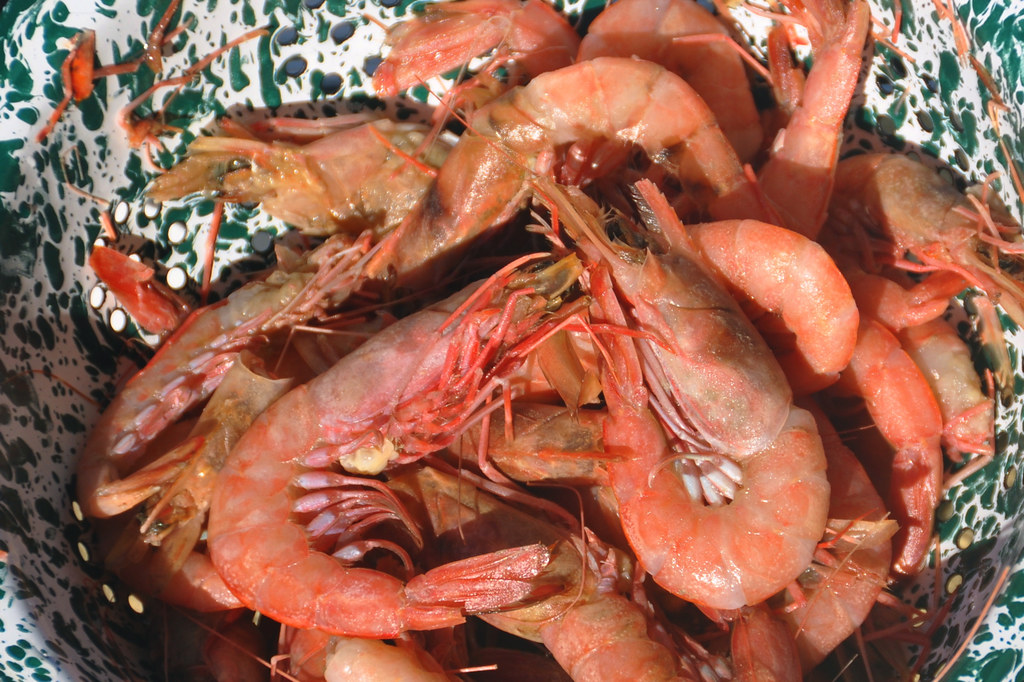 I like to leave the shells and heads on when I roast them but I still de-vein them.
The easiest way I've found is to cut along the back of the shell with kitchen shears.
Once de-veined, I put them on a sheet pan, drizzled them with olive oil, dashed them with Old Bay, and then tossed them into a 500F oven.
It doesn't take long for the shrimp to cook so be sure to watch them.
We each ate a pound with a side of melted garlic butter.
Quick. Easy. Delicious.
And so much better than takeout.