John and I went to Shanghai for a couple of days in April 2015.
We used points and stayed at the Grand Hyatt Shanghai located in Jin Mao Tower.
We had a corner room with floor to ceiling windows on two sides.
The view from the room was incredible.
The view looking down the hotel atrium is pretty sweet as well.
We did more eating than sightseeing while we were in Shanghai.
But that shouldn't surprise any of you.
Be sure to read about some of our favorite Shanghai restaurants HERE.
In between meals we walked through beautiful parks.
I always enjoy finding the local parks and watching families and friends interact.
I feel like the true vibe and energy of a city is where the local people are.
Shanghai has many charming neighborhoods, too!
One afternoon we walked The Bund, a famous waterfront and symbol of Shanghai.
It is on the west bank of the Huangpu River and is 1500 meters in length.
What I love about The Bund is how different the west side is from the east side.
Looking west you'll see 26 buildings of different architectural styles including Gothic, Baroque, Romanesque, Classicism and the Renaissance.
Looking east you'll see the modern skyscrapers and towers of Pudong.
Another must-do in Shanghai is to go to the top of one of the skyscrapers at night for an amazing view of the city.
A lot of people go to the top of the Oriental Pearl TV Tower.
The tower stands 468 meters (1,535 ft) tall and is the 5th tallest tower in the world.
We chose to go to the top of the Jin Mao Tower so that the Oriental Pearl Tower was part of our view.
Tickets to the 88th floor sightseeing hall are 50 yuan for adults and 25 yuan for children.
If you go at night you will be there with hundreds of other tourists, but the view is worth the crowded room.
You can also get another look down the tower's atrium and see all the way to the lobby of the Grand Hyatt.
We were only in Shanghai for a short time since we were there on the 72-hour Visa-free Transit.
That means as long as you have a confirmed onward ticket and valid visa to a third country or region (if required), you can visit China without a visa as long as you leave the country in 72 hours.
For more information on Transit without a Visa click HERE.
Our onward ticket was to Hong Kong: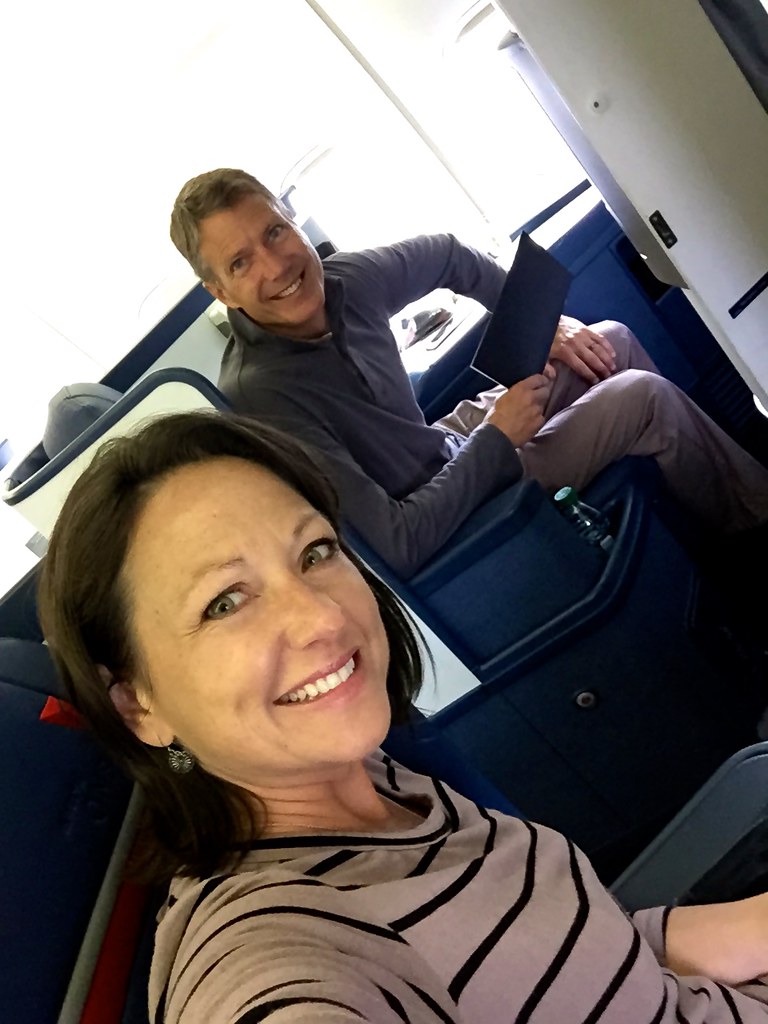 Another city with amazing food and culture!