Our last big adventure in Bangkok was a visit to a Thai Fishing Village.
It was only about an hour outside of the city but the scenery was drastically different.
Like the Elephant Village, we were the only tourists there.
Reid, a local fisherman, showed us around in his boat.
Most of the fishermen in the village were digging for cockles.
They are bivalve mollusks that are closely related to clams.
The fishermen push boards across the silky mud to avoid sinking.
Some fishermen use nets to catch shrimp and crabs.
In places where the water was low we saw a gazillion crabs running around.
Each family owns a portion of the land all separated by sticks and bamboo.
The fishermen own small sections of the oyster area, too.
To avoid someone coming in at night and stealing from their land, most families build watch-houses.
Most of the fishermen wear mask type things on their faces to avoid sun exposure.
Unfortunately, in countries all over the world, people are judged by the color of their skin.
Thailand is no different.
If someone has a deep tan, Thai people assume that they make their living outdoors.
In the Thai culture these would be considered the poorer people from the lower class.
So to avoid judgment, they cover their faces with creams and cloths.
At first it looks a little scary.
But that is just from far away.
Every person we approached had bright eyes and caring smiles.
This is true of every person we met on our trip.
Reid took us into a mangrove forest and then yelled out a crazy noise.
Next thing you know monkeys were running towards our boat from every direction.
Our guide brought several bags of a small fruit called Langsat so that we could feed the monkeys.
They've obviously done this before.
We hand-fed the brave ones and tossed the fruits up on the shore for the others.
For the most part the monkeys were polite but every once in awhile they'd get greedy.
They were so much fun!
When all of our fruit was gone we headed to Reid's watch-house for lunch.
While we were out on the boat, his family prepared a seafood feast for us.
Snapper: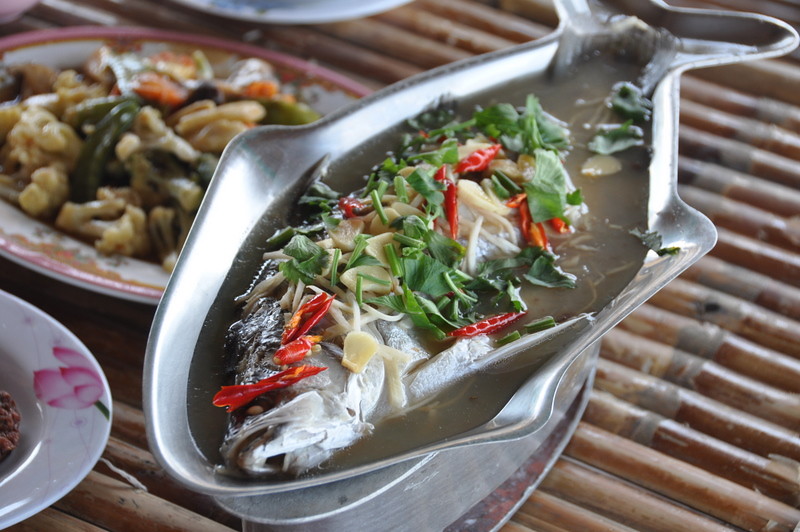 Shrimp:
Crab:
And a Thai coconut milk soup with seafood and mushrooms:
We ate past the point of being comfortable but we didn't care.
We didn't want that meal to end.
Not only was everything we ate cooked to perfection, but the scenery . . .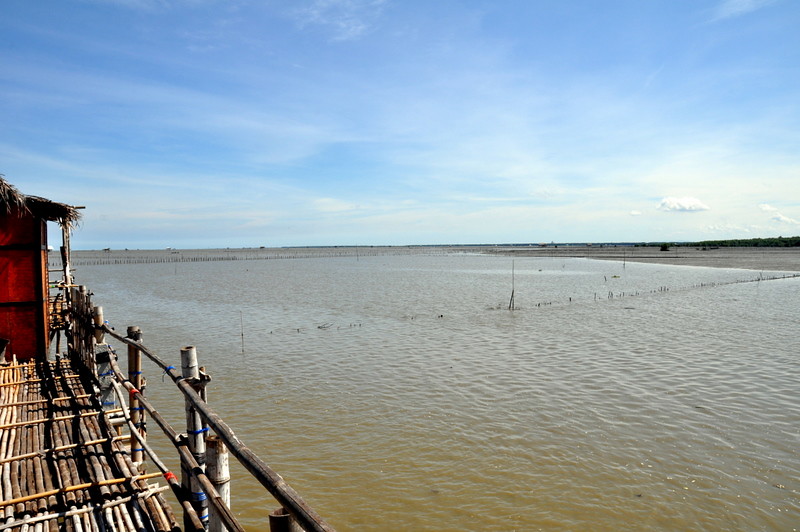 Sometimes there aren't words to describe how you feel being somewhere.
It felt like we were living an episode of No Reservations.
Rumor has it Anthony Bourdain was supposed to visit this Thai Fishing Village but for some reason it didn't work out.
Maybe one day we can show him around.